I need a little help!
I'm almost done with my cardi! Hooray!
But, I have a question. I'm having issues with the neck. I can't figure out what to do with the neck edge. Here is what it looks like -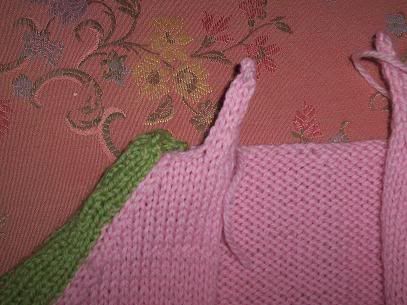 Do I sew the pointed part back over the green part of the sleeve? I'm tempted just to take it out and do the collar, but I figure there was a reason why I knitted it that way, I just can't figure it out!
Thanks yall!
Gracie