Strike up the band, I'm done!
Hooray! I finished my cardi! I am really really pleased with it. My mom is going to put in the zipper when DH and I go to Atlanta this weekend. She sews and I don't! Here are some pics -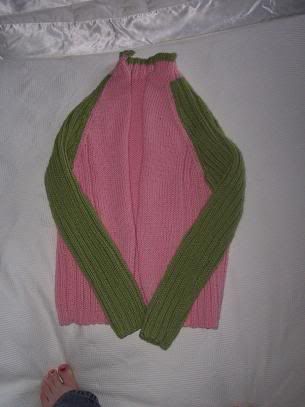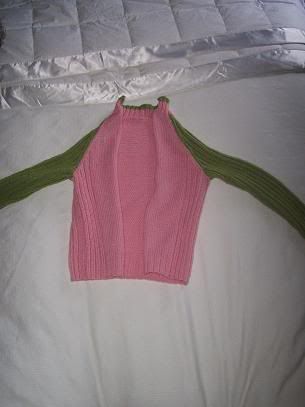 I may lengthen the sleeves a bit, but I am going to wait until the zipper goes in.
I thought it was fun to knit, and pretty easy as well. I think I may have to knit another one when I make a little more progress on my other projects.