Almost done
Here is the back and one front (the other is done as well):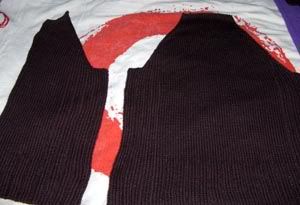 And here's a sleeve (the other is also done):
So this week I should be able to do button bands and collar and order a zipper. And after washing them.. looks like it should fit well.
Can't wait to wear this one!
-
Amber